Preparation
As I had not been in contact with Jenny and Val since walking in Nepal in 2005, I decided it was time for another challenge and wondered if they would be up for it!!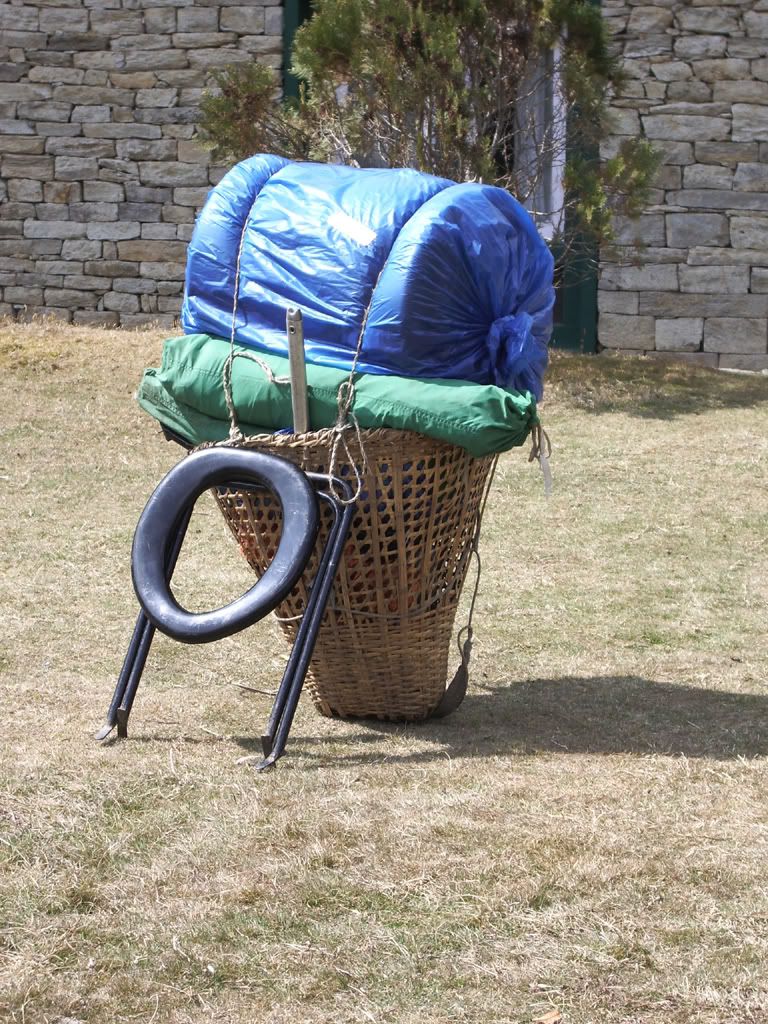 The original portaloo
On 13th June 2007 I sent my first e-mail to Val about the possibility of doing the coast to coast.
"I hope that we can do the coast to coast and a group of between four and eight would be good. I love the thought of planning it with others and of course listening to other ideas and suggestions.
April or May next year would be good, thus providing time for planning and training".
That was it, Val talked with Di and Celia, and I talked with Jenny
There was no stopping us, we read other web sites on www.walkingplaces.co.uk and were hooked right from the start.

A small 'hill' in Suffolk
The fact that we first discussed it on 13th June 2007 and the day we travel to Cumbria is 13th June 2008 is a coincidence.